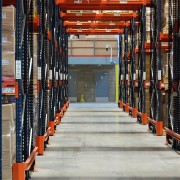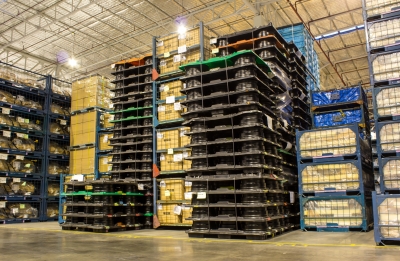 Change is the only constant, a truism that feels especially right when applied to the ever-evolving nature of supply chains. Unlike industries that grow stagnant once they're proven effective enough, supply chain stakeholders are always chasing the next greatest efficiency. Here's what those changes for supply chain management (SCM) will look like in 2014 and beyond.
Warehousing and distribution take center stage
For too long, warehousing and distribution have been the outcasts of the supply chain management world. Innovation didn't come easily, and it was almost always implemented by demand instead of natural evolution. Now, both these important features are gaining more recognition as they evolve to become more collaborative.
It wasn't enough for the trucking industry to invent the EOBR or to put a government mandate on them. Now, the industry is putting them on the cloud. Omnitracs has been working through a software-as-a-service (SaaS) model for years, but other companies, and other branches of supply chain management, are catching on. Moving the fleet tracking technology to the cloud allows for more flexibility, which lets them communicate easier with warehouses and distribution centers that can access route and arrival time data.
Meanwhile, distribution centers are gaining traction as a part of the supply chain that can actually drive company growth, instead of struggling to keep up with it. Distribution centers are expected to grow significantly by 2018.
Supply chains become responsive
Companies like Unilever and ModCloth are listening to their customer base. Unilever created its Open Innovation in an effort to crowdsource ideas on becoming more sustainable. It asks users for ideas on things like creating a better shower experience for consumers with less water. Answers could be the impetus behind their next new product.
Meanwhile, ModCloth is using crowdsourcing to directly influence their inventory. Through its Be the Buyer program, ModCloth is arming itself with data on what customers will purchase, and if they have any feedback on it. If a complaint pops up multiple times, ModCloth representatives take it to the designer, and the style is changed. This is the kind of flexibility that more supply chain managers will need to implement to stay successful.
Sustainability becomes more than a buzzword
More and more companies are realizing that sustainability isn't just a PR move — it can also save them significant amounts of money. Chiquita has always been committed to sustainability, but they were disposing of waste products (unusable parts of a banana) by dumping sludge. This not only creates a huge amount of waste, it represented lost labor costs. Now, they use this waste material to power one of their facilities.
Even businesses that can't follow Chiquita's lead will most likely be implementing more green practices this year. Millennials are interested in working for companies that have sustainable practices. In industries like trucking, where turnover and burnout are high, being green can be an attractive recruiting tool. The same logic applies to distribution centers and factories.
Supply chain management continues to evolve with the times. As society adopts different values, like flexibility, customer interaction and sustainability, the supply chain reacts to change with it. Supply chain management in 2014 will likely be dominated by one corporate need: flexibility to change with customer demands. The industry is shifting already to meet this goal, and will continue to evolve throughout the next year and beyond.
 img via freedigitalphotos.net