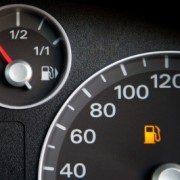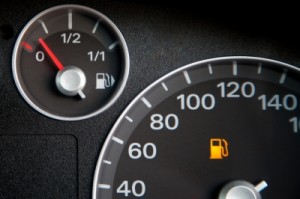 With skyrocketing prices on gasoline, many trucking companies are running on empty – bank accounts, that is. This has caused many to start looking at fuel management options. Some management techniques are external, relying on another company to help. Others use hardware or software and can be implemented and monitored in-house. Companies can implement both types of strategies for the most effective fuel savings.
Outsourcing fuel management
There are two types of outsourcing companies. In one case, a fleet manager might hire a company to consult. The consulting company would help the fleet manager spot inefficient fuel uses such as drivers who idle too much or use shorter but less fuel efficient routes. The consulting company would be hired for a specific amount of time.
The more popular outsourcing companies purchase large amounts of fuel at wholesale prices and deliver it to trucking companies. Because the outsourcing companies are working for multiple trucking company clients, they are able to get a much better deal than if one trucking company purchases a small wholesale amount. The lower gas prices help trucking companies in the short-term, but as gas prices continue to rise, it won't help. Some outsourcing companies have trouble delivering gasoline to the trucking companies in time for deliveries. Check for negative reviews online before deciding on a wholesale fuel company.
Companies with small fleets won't see the same kind of savings as larger ones. In these cases, it may be better to focus on an in-house fuel management strategy.
In-house fuel management
There are many types of software and hardware a trucking company can bring on to help with fuel efficiency. Many companies prefer this style of fuel management because they can avoid repeated costs. After purchasing the equipment, the company can use the data to develop better strategies.
Some software helps create fuel-efficient routes. Fuel-efficiency is not always determined by the shortest route. Software can help find the flattest routes with the most fuel efficient speeds.
Idling is a common problem for fuel efficiency for trucking companies. Refrigerated trucks are required to idle while the driver is asleep or stopped to eat so that the cargo will remain cold. Some truck stops contain electricity stations for these trucks. Software can help a trucking company to gather data about its idling problems and map routes with electric stations for truckers.
When implementing fuel efficiency solutions, it's also important to monitor the drivers. Even if the software advises a route, the driver may go above the most efficient speed or break from the route. Monitoring how much time the driver allows the truck to idle, his speed and other factors play a huge role in how effective the fuel management strategy will be.
A fuel management strategy is an integral part of a profitable trucking company. Gas prices do not show any signs of falling in the near future. Larger fleets may implement both outsourced and in-house fuel management strategies. In-house strategies such as software and hardware are more appropriate than outsourced for companies with smaller fleets.