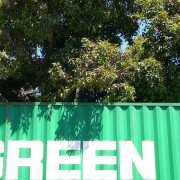 When our team at Software Advice talks to logistics professionals evaluating dispatch and transportation management systems, many buyers inquire about solutions with fuel management functionality. The reasons for this aren't surprising:
Fuel is a large spend for organizations that transport any amount of goods;
Leaders have placed a larger emphasis on improving organization-wide sustainability–namely, the reduction of fuel consumption; and
Regulatory groups such as the Environmental Protection Agency (EPA) have pushed new emissions standards (such as the GHG emissions standards) that threaten to penalize companies that lag behind its guidelines.
To reduce fuel consumption, increase margins and improve overall profitability, fuel management systems are a good start. But in addition to fuel-saving technology, organizations may want to consider investing in new vehicles that are innately more fuel efficient. A 2012 report from the Carbon War Room found that new or retrofitted commercial trucks can save up to $167,000 per truck over a 10-year period.
These vehicles aren't without a substantial upfront cost–upwards of $130,000 per truck. Thankfully, numerous state, regional and federal groups have created incentive funds to help offset these costs and help encourage companies to purchase new vehicles.
However, it's important to consider who qualifies for these programs. Many incentive programs commonly stipulate vehicle type, fuel type, state/region of operation, vehicle weight limit, fleet size and overall company revenue. In addition, the application for each type of incentive is nuanced, and each program has its own requirements and process.
Janna Finch, Software Advice contributor, has put together a comprehensive guide that breaks down the types of incentives available, as well as contact information for each respective state, regional and federal program in the U.S. You can check out the full guide here: 2013 Guide to Government Incentives for Fuel-Efficient Commercial Trucks.
I'd like to point out one of the more important takeaways from the guide: the application process. Understand that many of these programs stipulate specific vehicle types, fuel types, region of operation, vehicle weight limits, fleet size and company revenue. It's important to carefully determine program eligibility before making any sort of investment.
 In addition, Finch provides four essential steps to help guide applicants through the each incentive application process:
Parse through the list of incentives available to identify which your organization is eligible to apply for.
Confirm that your purchase meets ALL requirements of said program(s).
Gather necessary documentation, including application forms and fees, OEM certifications, financial records, project descriptions, purchase orders and special licenses.
Submit the application EXACTLY as program guidelines stipulate to avoid delays.
For details on specific programs, be sure to check out the guide over on Software Advice.