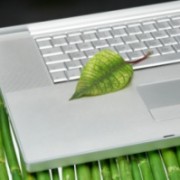 Both consumers and Wall Street shareholders are demanding supply chains to become more sustainable.
How can supply chain's move beyond simply "greenwashing" and developing integrated networks that drive results through sustainability efforts? Organizations have to ensure they are discussing sustainability — from cradle to grave. Here are the questions that supply chain leaders need to be discussing to ensure that supply chains are sustainable and become a part of a business that's socially responsible.
Are we measuring sustainability to the best of our abilities? Measurement is essential to assigning a value to the improvement that sustainability brings a supply chain. There are a number of software solutions that can do this, such as TMS systems that include route optimization, or software programs that specialize in supplier scorecard management, like CSRware's Scorecard Manager.
Are we asking our suppliers to be more sustainable? Oftentimes, buyers must ask suppliers how they can make their products more sustainable. Too often, suppliers don't see much incentive to innovate, so buyers have to take the first step. Similarly, companies can make a greater effort to make their products more sustainable at the level of product design. Detergent companies have done so by streamlining most of their product line into concentrated-formula products.
How can we avoid working with suppliers that don't respect basic human rights and social responsibility? Nike came into trouble in the late 90s when it was found its shoes were being made in child-labor sweatshops in the East. Similarly, Mattel had its Tier 2 Suppliers use lead paint in its product, and it cost the toy manufacturer directly (in terms of costly recalls) and indirectly (in terms of a PR hit that saw shares drop 5.8 percent in two months). Supply chain leaders have to make their efforts to rid socially irresponsible practices from its supply chain internally, to ensure that they do not become surprised by these sort of calamities.
What other sort of discussions need to take place among supply chain leadership? You can check out more at my article, 5 Questions to Start the Sustainable Supply Chain Conversation, or ping me on Google+ to discuss!