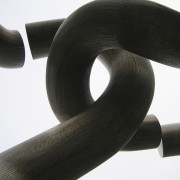 I recently had the opportunity to chat with Sherry Gordon of Value Chain Group about her best practices for supplier performance management programs. She had some great insight, of course – Sherry's one of the premier experts when it comes for performance management within the supply chain. Here are Sherry's thoughts on effective performance management through the use of SPM and SRM software.
1. Scorecards and business goals must be aligned.It's not about the best key performance indicators. The most successful scorecards and performance management programs first speak with executive management and work out which performance goals are the most important to the business' success. Only then can scorecards be effectively developed.
2. Set performance evaluation processes. In addition to KPI and performance metrics being established, standards and thresholds need to be set. If a supplier achieves a certain level of performance, what will be the outcome? Will it mean reward or disengagement? These are the type of questions that need to be decided before performance managers begin working with suppliers on scorecard results.
3. Work actively with suppliers. Taking action with suppliers is perhaps one of the most important steps in an effective supplier performance management program. From the service level agreement (SLA) to contract re-negotiations, performance managers must communicate with suppliers. This will provide insight into how improvements have been made in some areas and where lacking areas can be improved, as well.
4. Share performance results internally. Performance data is beneficial to more than just the performance manager – this data can be used by inventory departments, financial analysts and other executives to improve both the supply chain. However, this depends on the the availability of this performance data. One of the most popular discussions right now within the supply chain community is how to better outfit risk management departments. One key way is for these departments to have access to supplier performance data, so they can assess where their supply base may be susceptible to financial diaster.
For more discussion on these four strategies, check out: Four Best Practices to Improve Supplier Performance Scorecarding.