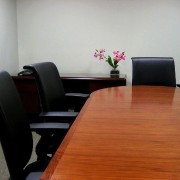 Last December, CNNMoney.com came out with a great article about supply chain management as being one of the "hottest jobs that you never thought of" – it was great to see the mainstream media pinpointing the supply chain industry as an emerging job market when the unemployment rate in the US is so high. You can find the article here.
The CNN article was based on a Fall 2010 MIT white paper that asks the question "Are you prepared for the supply chain talent crisis?". The white paper outlines the growing concern that there will be not enough qualified supply chain professionals in the coming years. It provides a nice glimmer of hope for those already in the industry who fear their job security in the current economic conditions. The report touches on how one of the key characteristics for a supply chain professional is the ability to describe what a supply chain is to those who aren't aware of it. This leads into discussion about how there is not enough exposure of the industry to high school and college students. I couldn't agree anymore, which is one of the reasons on why this website exists.
Definitely check out the white paper, it's an insightful read. You can find it here.